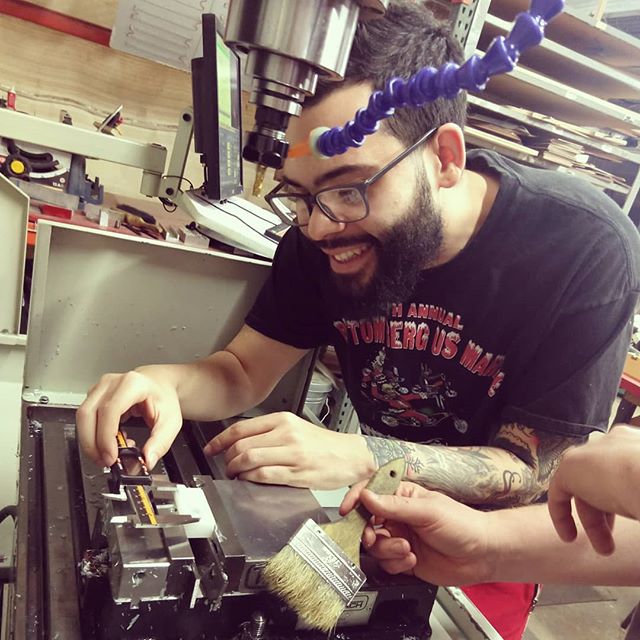 First and third Thursdays cover the CNC router
. CNC routing uses the 4x8 bed CNC spindle to precisely cut and shape wood and plastic slabs and sheets. Learn to use our CNC machine and vCarve Pro software to create your own projects. To maximize at-machine instruction, please attend Monday's VCarve introduction class with Seth before CNC class.
This is how to become certified on the CNC machine at Build, RVA - certification usually takes 2-3 classes depending on previous CNC experience..
Second and fourth Thursdays cover the Tormach and Fusion 360.
The Tormach PCNC1100 mills metal parts. Join Josh as he teaches Fusion 360 modeling and how to make models take shape on our Tormach CNC.
Bring to class: a USB thumb drive and some way to take notes.