Donate to Build
All donations will go to helping us achieve the mission of the Build Forward Foundation 501(c)3.  In addition to cash, check & crypto; we also gratefully accept working tool donations!

Donate your used, working, tools & equipment!
Are you looking to declutter your workspace or garage? Have you considered putting those gently used tools to a wonderful new purpose? Look no further!
Your Working Tools Can Change Lives:
We are excited to announce a donation drive for working tools of all kinds! Whether it's hammers, saws, drills, or any other tools that have faithfully served you, they can find a new home where they will be cherished and utilized to their fullest potential. Your contribution will go beyond just the tools – it will empower individuals to learn new skills, complete important projects, and enhance their livelihoods.
Tax Deductible Donations:
Did you know that your generous donation of working tools is not only an act of kindness but also a savvy financial move? Your donations are eligible for tax deductions, which means that you can save money while making a positive impact. As a registered non-profit organization, we will provide you with the necessary documentation to claim your tax deduction without any hassle.
How to Donate:
Donating your tools is straightforward.  Simply gather the tools you'd like to contribute, ensuring that they are in good working condition. Drop them off at our Build, RVA makerspace community location by using the schedule a tour option on our website, or contact us through email to arrange a pickup if needed. Your donation will directly support the Build Forward mission and will be deeply appreciated by those who will benefit from them.

Donate using cash, debit, credit or crypto!
Donations in excess of $200 can be used to provide one month access for those without.  This access would include full membership availability to training and tool usage.

Support solopreneurs and makers longer term with a recurring monthly or annual donation to provide access to modern resources of production.

If you are a business or corporation looking to support good in your community, consider donating annually to provide access support for makers, solopreneurs, and small businesses.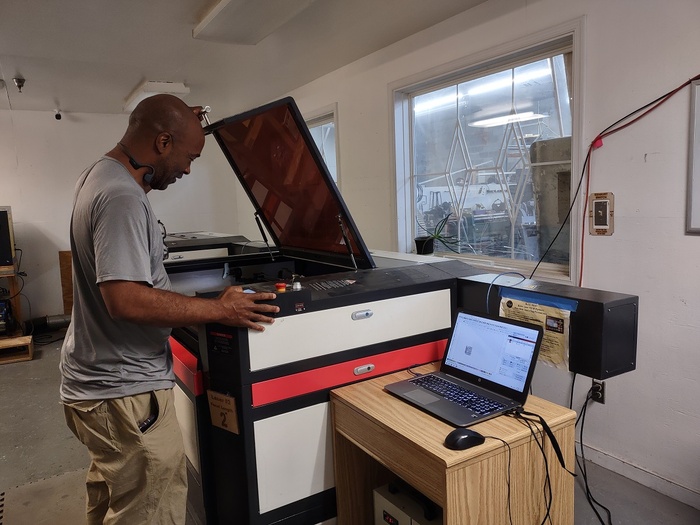 If you are an individual looking for membership support, please complete the application form below: