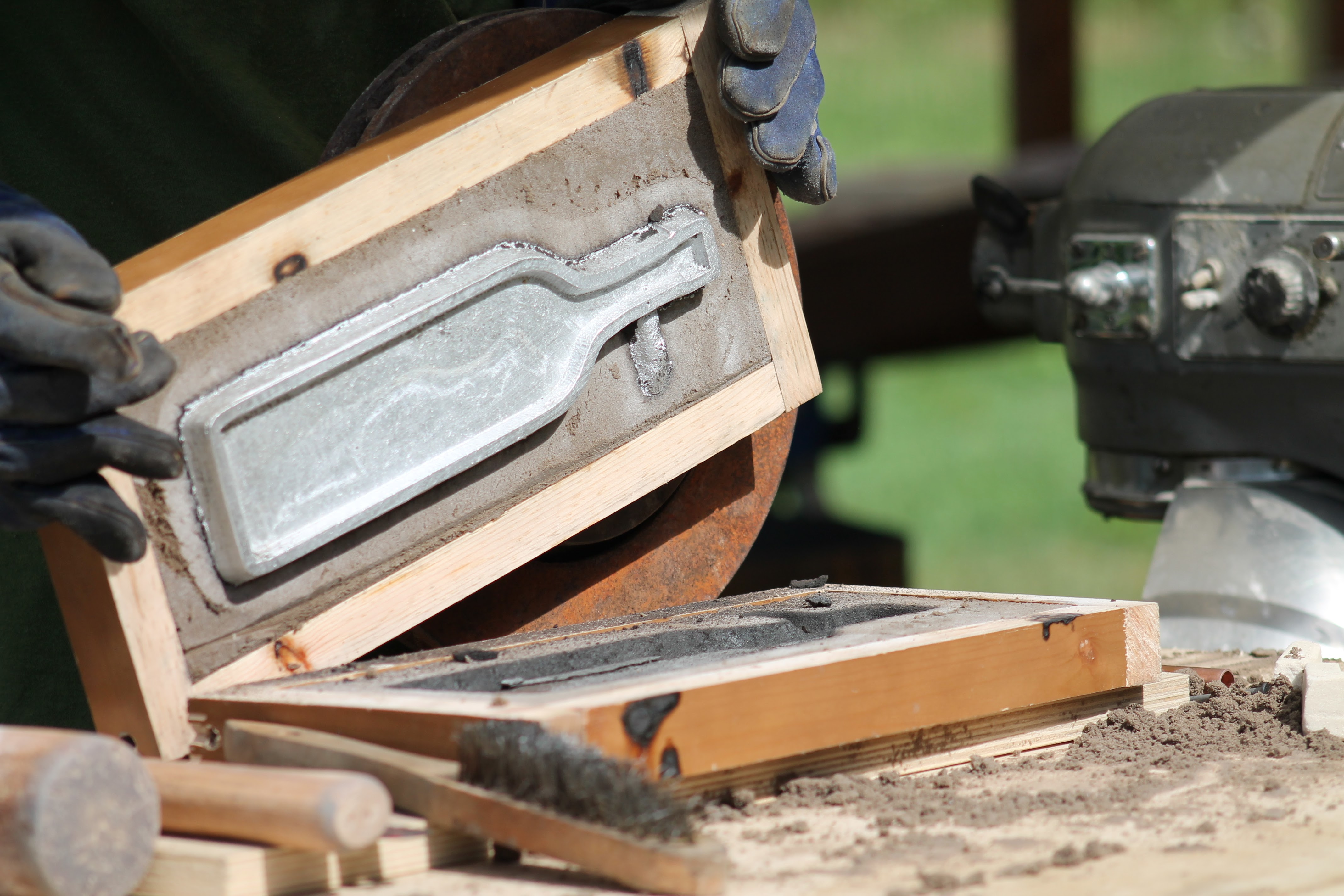 This is a class is for anyone interested in metal casting!
This first class will focus on making molds with green sand. All tools and materials will be provided. A selection of patterns will be provided for you to choose from. This is to simplify the process for the first class.
Patterns will include an address plaque for your home as well as other interesting objects (stay tuned for more).
Participants will learn mold making principles as well as gating and risering for successful castings.
Participants will then watch as their molds are poured. Once cooled they will be broken out of the molds and participants will clean up their casting to take home!
The class is scheduled for 8 hours: 8:00 am to 4:00 pm with lunch and breakfast included.
The cost of the class is $150/ person with a max of 5 people per class.